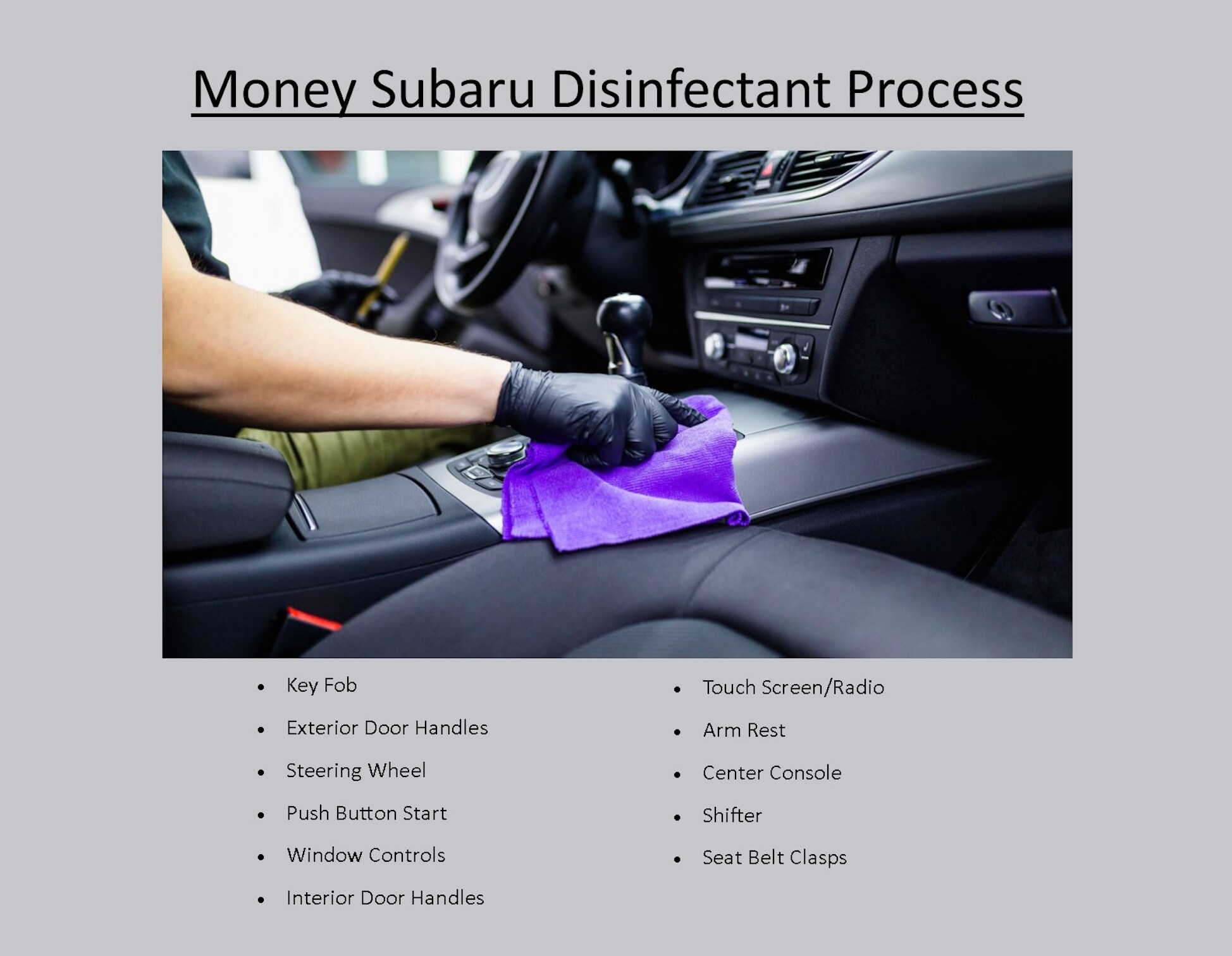 Our Dealership is Taking Precautions to Keep You Safe
We value our customers and employee's health and well being and are doing all that is possible, at this time, to maintain a clean environment and still be open for our customer's needs.
All desks, computer keyboards, computer mouse, staplers, phones, chairs, door handles, calculators, printers, and copiers will be wiped down hourly. Upon each encounter with a customer, each employee will wash their hands with soap and water. After wiping down the surfaces, then the employees will wash their hands again.
Maintaining a safe distance, and covering any cough or sneeze with a tissue and washing hands after a cough or sneeze is mandatory. Handshakes at this time will be forgone in the effort to lessen the chance of spreading the virus. 
Not only are we sanitizing the dealership, we have a disinfectant process for the vehicles. 
A few other chances we have made will include: 
Service Pick-up and Return - Please call us at (785)827-4451 to schedule a service appointment. We will arrange pick up and drop of times. Your vehicle will be fully sanitized at pick up and drop off. 
If an employee or a member of the employee's household is in contact with a person suffering from the covid-19 virus. We will strictly follow the CDC guidelines concerning returning to work.
Shop From Home
Buying From Home
Please call us to discuss your vehicle
- What you can expect when you call
Knowledgeable staff
We will work on your payments
We will value your trade
We will answer any questions you may have
We will schedule an appointment for you to test drive the vehicle
We will have the vehicle waiting and sanitized when you arrive
We will proceed to process your paperwork in a timely fashion
We will simply make this an easy experience!
Start Now
Showroom Hours
Monday

Closed

Tuesday

8:00 am - 7:00 pm

Wednesday

8:00 am - 7:00 pm

Thursday

8:00 am - 7:00 pm

Friday

8: 00 am - 6:00 pm

Saturday

8:00am - 5:00pm

Sunday

Closed
Service Hours
Monday

07:30am - 05:00pm

Tuesday

07:30am - 05:00pm

Wednesday

07:30am - 05:00pm

Thursday

07:30am - 05:00pm

Friday

07:30am - 05:00pm

Saturday

08:00am - 02:00pm

Sunday

Closed