Salina New & Used Subaru Dealer -  Wichita, Topeka, Lawrence & Manhattan, KS Area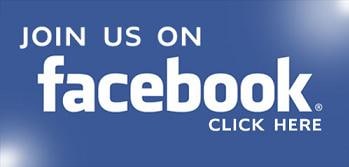 Money Subaru

, where Customer Satisfaction is more than a saying; it's a PROMISE! Serving the Salina area and ALL of Kansas!

 Also, we believe that your Money goes farther at Money Subaru, come see how today!

 We would like to hear about your experience and the difference Money Subaru makes, read our testimonials  today.

As we start a new year here at Money Subaru, we want to invite all of Central Kansas in the see how we can make your money go farther! With our wonderful selection of New Subaru's, along with Pre-Owned Subaru's, you can find that perfect Subaru to not only match your needs and wants, but also your budget! Subaru has APR's as low as 1.9% on new and low APR's on Pre-Owned vehicles!

Money Subaru serves North Central Kansas  and Western Kansas Area. We are proud to provide Subaru cars and SUVs to customers from Wichita, Topeka, Lawrence, Manhattan, KS.  We want you to be a customer for life!

Central Kansas Subaru Dealer; Money Subaru in Salina Kansas

We PROMISE you a very easy and stress-free experience and take pride in our hassle-free sales approach. We are conveniently located  off of I-135 and I-70 in Salina Kansas, just take the Magnolia exit off of I-135 or the 9th Street Exit off of I-70. Across the street from us is the Salina Central Mall. Our central location in Salina, Kansas means it's an easy drive from every corner of Kansas and the surrounding states, including Nebraska, Missouri, Oklahoma and Colorado. We have even had clients in Alaska and Texas, as we do specialize in out-of-state purchases to make your experience amazing with us here at Money Automotive Center.

Take advantage of Subaru's amazing monthly offers, low Subaru APR's, huge selection of new Subaru's daily, including the new 2015 Legacy and 2015 Outback. You can reach our New and Pre-owned Showroom at 800-776-2571 and our New Internet Department  at 785-829-1907 or at sales@moneyautomotive.com. Our new Internet Department is dedicated to making sure this is the easiest purchase you have ever done, with "Upfront Pricing" and "No Hassle" vehicle browsing. Another reason why here at Money Automotive Center, customer service is more than just a saying; it's a PROMISE!

Money Subaru, getting you the Subaru you want at the Price you want!

If we don't have the exact Subaru you want in stock, we can order if for you with your exact specifications. We are taking orders on the new 2014 Subaru Impreza, the MOST FUEL EFFICIENT  All Wheel Drive vehicle in the market with getting an impressive 36 MPG. Call, click or come in today and get your ordered today, exactly how you want it. Whether you want a Subaru Impreza with the Premium Package and the All Weather Pacakge, or maybe you are looking for the Subaru Impreza Wagon in a Limited Model with Navigation, either way, we want to help you get into the Subaru Impreza you have wanted.

At Money Subaru, we not only want to sell you a vehicle, but we do want to help you make an educated purchase decision. If we can help you make this an educated purchase decision, then we stand confident that you will spread the word. Tell your friends and family about your experience here at Money Subaru and send them in. We will be more than happy to repay your the favor, in the form of cold hard cash! So come on in, experience the difference with Money Subaru in Salina.

We encourage you to browse our new 2014 -2015 Subaru inventory and our HUGE Selection of pre-owned Inventory . new vehicles are arriving daily so check back often to view updates in our inventory. We believe that you not only want to see our great selection of New Subaru's, but also a nice selection of Pre Owned vehicles. We have a nice choice of School Cars, starting under $10,000!! Or maybe you are looking for a late model, one owner Truck or SUV, that you might need for work or to get the kids around in. If you need it, we can get your Pre Owned vehicle that you desire!

If you are comparing a New Subaru to another brand, we have just the tool for you. Compare all other makes to your new Subaru here! Subaru has the ONLY Symmetrical All Wheel Drive System, paired with the Boxer Style Engine, we know you will notice the difference, so go ahead and compare! it is truly hard to beat the Symmetrical All Wheel Drive that is standard in every Subaru and with our Boxer Engine, you know that your new Subaru is built to last.

Give Michelle Jager, our Internet Sales Manager, call today at 785-829-1907 or email her at sales@moneyautomotive.com to receive the best and lowest price in all of Central Kansas. She strives to make sure you have an enjoyable and stress-free purchase experience. Michelle is always looking forward to assisting her clients in finding them the right Subaru, at the right price!

North Central Kansas Area Subaru Dealer; Money Subaru in Salina Kansas

Hello Central Kansas drivers! At our Salina Kansas Dealership , easily accessible from I-135 and the Magnolia exit, as you will notice we are right across the street from Salina's Central mall.  Our car dealership proudly serves Wichita, Topeka, Lawrence, and Manhattan, KS.


Here at Money Subaru, you can choose from all of the most popular Subaru models, select the link below to get started building your ideal Subaru :

Legacy | Outback | Impreza | BRZ |
WRX | XV Crosstrek | Forester
When you visit our Topeka & Wichita area Subaru Dealership, you'll find a huge selction of the new Subaru Impreza, Legacy, BRZ, XV Crosstrek, Outback, Forester, Tribeca and of course the WRX and the WRX/STI! Our experienced sales staff is eager to assist you with your new Subaru Legacy GT or maybe your new Subaru Forester XT, we want to help you make the best, most educated purchase decision in all of Kansas. Call, click or come in today  and see the difference that Money Subaru can do for you.

If you are looking for a used car in Salina, Kansas, that will exceed your expectations and leave you feeling good? Money Subaru serving Wichita, Topeka, Lawrence, and Manhattan, KS will find you that perfect used vehicle at a great price. Browse our Pre Owned Inventory , as we get new inventory in weekly. If you can't find it here with us, we will find you the perfect one with our CarFinder service.


More About New and Used Cars by Subaru in Salina
Salina's #1 Subaru Dealership, Money Subaru, serving Russell, Sylvan Grove, Dodge City and all of Kansas.

If you are in the market for a New Subaru or one of our Pre Owned vehicle's, and you are on a budget, we can help. Our experienced Financing Department is here to make sure we can get you the low monthly payments you are looking for, as well as, making sure you drive away confident in your decision. Our Subaru car loan & lease will make sure you are informed about extended warranties, Crystal Fusion Windshield Treatment and GAP Insurance. At our Topeka, Wichita, Lawrence, and Manhattan, KS area Subaru dealership, we don't want to JUST sell you a car, we want to help you make the most educated purchase decision possible. We can help design a vehicle loan or a vehicle lease that is customized to you and your needs. Flexible terms are always available and even if you have less than perfect credit or bad credit; we can help. Contact us  today for more information at either 800-776-2571 for the Showroom or 785-829-1907 for Internet Sales.

Are you looking for Subaru certified car repair & auto service in Salina? We also offer an amazing Service and Parts Department.  Mark Erlemeier  is your Service Advisor for Kansas's Subaru Dealership, Money Subaru. He will not only give you the best service, but also honest and upfront pricing. You can now view your service schedule  for your Subaru here on our Website. Call Mark today at 785-827-4452 or toll free at 800-776-2571, just ask for Parts or Service. If you are one of our customers here at Money Subaru, we also promise you a "Loaner Vehicle" for the life of your new or pre owned Subaru.

Money Subaru, here in Salina Kansas is dedicated in making sure you have the best experience possible. Visit us on Facebook , come in and see us at 2222 S. 9th Street in Salina Kansas, or give us a call at

800-776-2571

or for Internet Sales 785-829-1907.

Money Automotive Center and Money Subaru, where customer satisfaction is more than a saying; it's a PROMISE and we know your Money goes farther here at Money Subaru in Salina Kansas!
2222 S. 9th Street
Salina
KS
67401

(888) 568-3014